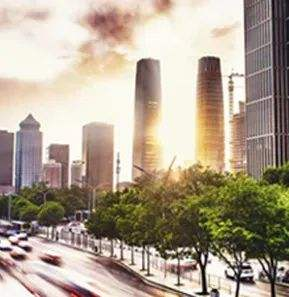 After the energy law of the people's Republic of China (Draft for comments) clearly classifies hydrogen energy into the energy category, Sichuan, Guangdong, Ningxia, Jiangsu, Anhui, Hebei, Henan, Shandong and other places have recently issued hydrogen industry development plans or industrial policies. Industry insiders believe that the current hydrogen energy heat around the world has brought new opportunities for the transformation and development of the chemical industry. Coal based hydrogen production and chemical by-product hydrogen have a bright future. The distribution of hydrogen energy development and utilization in the downstream of chemical enterprises has broad development prospects.
It is understood that according to the hydrogen energy planning released by Jiangsu Province, more than 50 hydrogenation stations will be built in the province by 2025. The development plan of hydrogen energy industry in Nanhai District of Foshan City (2020-2035) issued in February this year proposes that the cumulative total output value of hydrogen energy industry will reach 30 billion yuan in 2025. In May this year, Xinxiang City of Henan Province issued the development plan of hydrogen energy and fuel cell industry, emphasizing that in the third stage of market expansion (2026-2030), it is necessary to form 2-3 leading enterprises in China, the annual output value of hydrogen energy and fuel cell industry chain will exceed 50 billion yuan, and 40-50 hydrogenation stations will be built.
"Shandong Province, as a major economic and energy province in the east coast, has a good foundation and advantages in the development of hydrogen energy industry. Shandong has a wide range of hydrogen sources, rich by-product hydrogen resources in chlor alkali, coking and other industries, and the scale advantage of fossil fuel hydrogen production is obvious. " Guan Zhaoquan, deputy director of Shandong Provincial Development and Reform Commission, said. According to the preliminary calculation of relevant institutions, the annual output of hydrogen in Shandong Province has reached about 2.6 million tons, ranking first in China. Most of the hydrogen is industrial by-product with good quality and low price, which has the cost advantage of large-scale utilization.
According to the medium and long term development plan for hydrogen industry in Shandong Province (2020-2030) issued last month, it is proposed that efforts should be made to develop industrial by-product hydrogen purification units in combination with the advantages of Shandong's resources and chemical industry. At the same time, we will implement the basic support project, make full use of industrial by-product hydrogen resources such as chlor alkali, propane, coal chemical industry, etc., optimize the purification technology, improve the quality of hydrogen, improve the recovery and utilization rate of by-product hydrogen, and gradually reduce the cost of hydrogen consumption. Hydrogen energy will be regarded as an important way to realize the conversion of new and old kinetic energy in Shandong Province, vigorously develop hydrogen purification technology, drive the transformation and upgrading of traditional industries such as steel and chemical industry, and achieve high-quality development.
Yang Chunsheng, senior consultant of Shandong chemical fertilizer and coal chemical industry association, said that chemical fertilizer enterprises have a natural "blood relationship" with hydrogen energy. Among them, ammonia purge gas and methanol purge gas are important sources of hydrogen recovery and utilization, with mature technology and low cost. At present, chemical fertilizer enterprises are in urgent need of transformation and upgrading, and hydrogen production technology is the core competitiveness of nitrogen fertilizer enterprises. Enterprises with conditions can transform investment and develop other uses of hydrogen energy.
The list of the first batch of major demonstration pilot projects of hydrogen energy industry in Shandong Province during the "14th five year plan" period announced by the "planning" includes the industrial by-product hydrogen purification project of Jinneng chemical (Qingdao) Co., Ltd. and Zibo Qixiang Tengda Chemical Co., Ltd.
In addition to Shandong chemical enterprises, chemical enterprises in other provinces are also laying out hydrogen energy projects. Aerospace Engineering, a listed company, announced recently that it plans to invest in the establishment of aerospace hydrogen energy Co., Ltd., so as to give full play to the technological advantages of clean and efficient utilization of aerospace coal and further promote the industrialization of aerospace hydrogen technology.