In order to further improve the actual combat capability of fire-fighting and rescue, standardize and strengthen the formation of combat forces, and fully prepare for fire-fighting and rescue of chemical fire accidents, on June 16, Shandong provincial fire rescue Corps carried out assessment and acceptance of heavy chemical fire-fighting and rescue formation of Dongying fire rescue detachment.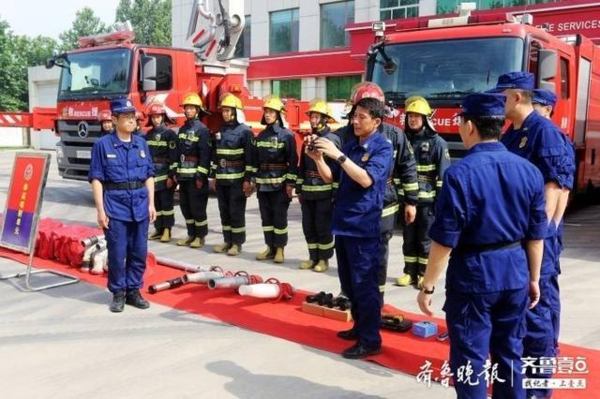 Commission co-chaired listened to dongying city fire rescue team heavy chemical industry report formation construction, fire fighting and rescue work of power into and counting of vehicle equipment has carried on the detailed inspection, held up to jet fire trucks, fire-fighting robot, all kinds of remote-controlled vehicle equipped with guns for the field test, the construction of dongying formation fire heavy chemical industry fire fighting and rescue work to give the full affirmation, the weaknesses and deficiencies opinions and Suggestions are put forward.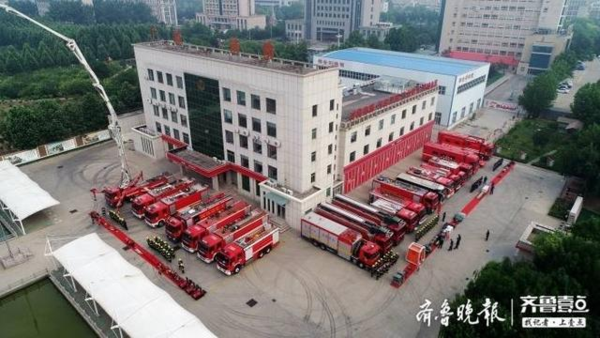 After the completion of the acceptance inspection, the examination group will hold a field office meeting and make plans for the next steps: First, it shall be guided by actual combat needs, with technical and tactical difficulties as the core of training, study rules and explore tactics, and carry out actual combat training strictly to further fit the team and improve the combat capability; Second, carry out research on chemical fire risk, find out the actual situation of hazardous chemical enterprises in the region, clarify the physical and chemical properties and disposal measures of hazardous chemical products, and improve the emergency disposal plan accordingly. Third, combined with the characteristics of accidents in the jurisdiction area and in comparison with the equipment and equipment configuration standards of chemical fire fighting and rescue formation, all kinds of fire fighting and rescue vehicles and equipment are equipped to meet the needs of emergency rescue work to the maximum extent.