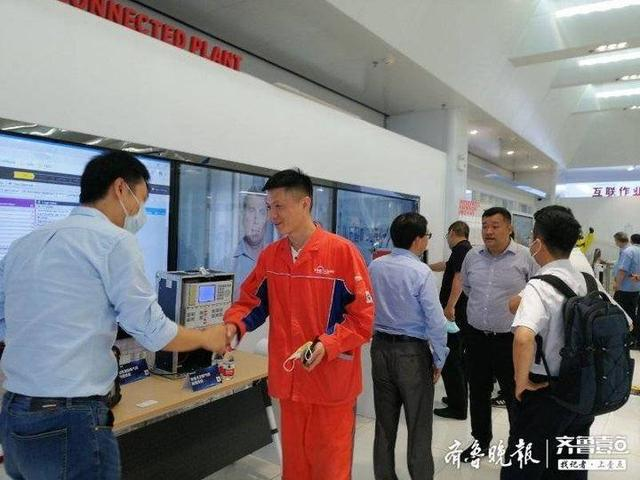 On May 28, the special press conference of "wisdom, safety, innovation" new technology and new products of Dongying Port Honeywell was held in Dongying Port. At the meeting, Honeywell's safety and production management information platform can view the safety and operation data information of all links of the entire chemical project at any time through a mobile phone through wireless and cloud technology, and provide corresponding reports and reasonable suggestions in 1-2 minutes according to the needs. This project can greatly simplify the links of safety production monitoring in chemical enterprises and greatly improve the efficiency of production management in chemical projects.
Experion safety intelligent solution is dedicated to the overall monitoring and process tracking of enterprise safety risk and production process. Relying on the latest cloud technology and mobile technology, safettice breaks the information island between the internal subsystems of the enterprise, realizes the data exchange between related systems and the transfer and processing of business processes, and comprehensively integrates production, safety, security, equipment, personnel and information systems.
Liu maoshu, vice president of Honeywell characteristic materials and technology group and general manager of Asia Pacific region, gives an example: the information collection and transmission of current chemical projects are like our previous computers. Each project needs a special network cable to connect and deliver to the corresponding computers, but the information between different computers is independent and cannot be exchanged. The new solutions, like the smart phones we use now, collect the information of each link in the production and operation of chemical projects in real time, sort out, organize and generate reports quickly through artificial intelligence, and provide corresponding solutions according to the possible problems. It greatly improves the speed and accuracy of information processing and greatly promotes the transformation of chemical enterprises from traditional enterprises to digital and intelligent ones.
Honeywell is a global top 500 High tech Enterprises. In 2018, Honeywell began to cooperate with Dongying, signed a contract with Dongying Port and Honeywell UOP Collaborative Innovation Center, implemented the "three-year development plan of Dongying Port and Honeywell UOP Collaborative Innovation Center" in 2019, in-depth cooperation in science and technology innovation, talent training, technology exchange and achievement transformation, and helped the transformation and upgrading of local refining industry.
"This technology can greatly improve the efficiency of production management and make production management simpler and smarter," a local chemical enterprise technician who attended the meeting told reporters.