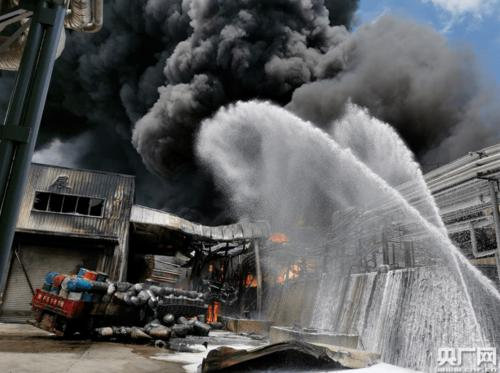 At 8:36 on April 17, 2021, an explosion occurred in a workshop of Xing'an chemical plant in Taiyuan. After receiving the report, the main responsible comrades of Taiyuan municipal Party committee and Taiyuan municipal government rushed to the scene for the first time to guide the rescue and disposal of the accident, immediately started the emergency plan, set up the emergency rescue team, and launched the rescue work. After preliminary verification, two people were killed in the accident and three lost contact. The accident disposal work is still in progress, the aftermath work has been carried out simultaneously, and the cause of the accident is under investigation.
Continue to pay attention to the production safety of chemical plants!
The chemical plant explosion is thought-provoking! Chemical production has the characteristics of huge production system, inflammable and explosive, toxic, corrosive, high temperature and high pressure, complex process, etc. in the process of safety production, we must firmly establish the idea of "no trivial matter in safety production", order and prohibit, eliminate the accident in the bud, and ensure the safe and stable operation of production system.
Production safety ban of chemical enterprises
1. Six bans on hot work
1. No hot work is allowed without approval of hot work permit
2. It is not reliably isolated from the production system and hot work is prohibited
3. Do not clean, replace unqualified, prohibit fire
4. Do not eliminate the flammable materials around, do not fire
5. Fire analysis is not done on time, no fire
6. No fire fighting facilities, no fire
Chemical plants and other inflammable and explosive units should focus on checking whether the fire safety responsibility is implemented in all places, whether the fire extinguisher and fire indicator are in good condition and effective, whether the emergency exit of evacuation passage is unblocked, and whether the setting meets the standard.
At the same time, we should strengthen the training and education of the staff to ensure that each staff master the basic skills of self rescue and evacuation.