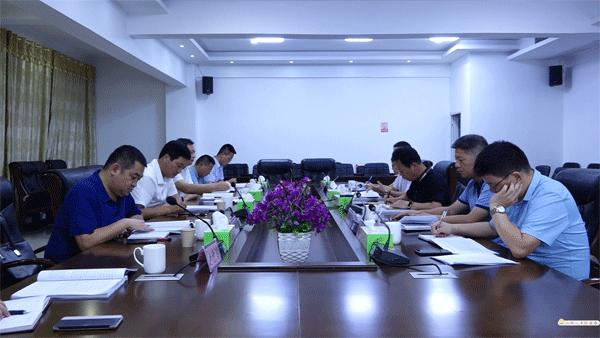 On September 9, Zhang Zhong, Secretary of the district Party committee, made a special investigation on the implementation of the large-scale discussion activity of "strengthening the responsibility of the green chemical industry park, changing the work style and focusing on the implementation". Wu Yuezhong, member of the Standing Committee of the District Committee and director of the District Committee Office, Liu Shaowen, deputy district chief, and Lu Wenbo, director of the Management Committee of the green chemical industry park, attended.
Zhongyu and his party successively visited the seepage point along the lake, "one enterprise and one pipe" sewage online detection project, grey technology relocation project, Juren chemical and zhongzhan Chemical Co., Ltd. to observe the rectification of environmental protection problems, production and operation of enterprises and project construction.
After that, Zhang Zhongyu attended the report meeting on the development of green chemical industry park. Zhang Zhongyu fully affirmed the results of the grand discussion. He thought that the whole park had a deep understanding and sincere attitude. The inspection and reflection touched the soul of the park. The problems were thoroughly investigated and dealt with thoroughly. The rectification plan was detailed and specific, and the rectification work was well implemented.
Zhang Zhongyu stressed that the park should take this accountability circular as a new starting point, achieve Phoenix Nirvana and rebirth, comprehensively strengthen the construction of the leading group and cadre team, comprehensively strengthen the ideological and style construction of cadres, comprehensively strengthen the internal management, raise the ideology, work and style to a new height, and truly integrate the thoughts and actions into the decision-making and deployment of the Party Central Committee According to the work requirements of the district Party committee and the district government, we will spare no effort to promote the high-quality development of the park.

Zhang Zhongyu pointed out that the park is the main battlefield of economic development in Yunxi, and the green chemical industrial park is the main position for the development of petrochemical industry in Yueyang City and even Hunan Province. The district Party committee and the district government will, as always, attach importance to and support the development of the park. He hopes that the park will further improve the construction rules and regulations, promote the in-depth rectification work, and take all the work in the park to a new level.